For hypnotherapists and all who want to become one
Mentoring
1-year mentoring programme
Bernhard takes you by the hand and takes you to the next level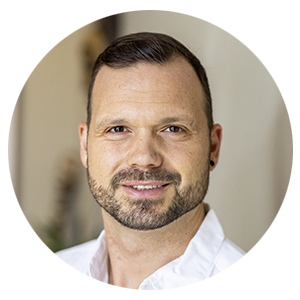 "This is what I offer you:
10 years of hypnosis experience with over 5000 sessions."
The 1-year mentoring includes:
Monthly calls and supervision
Hypnosis for you by Bernhard (so you experience the processes first hand)
All tips and tricks
The right mindset
State Control – your emotional stability is a basic requirement
Positioning
Becoming a confident therapist
Designing successful sessions
Building rapport with confidence
Mental health & boundaries
Dealing with difficult clients
Session economy
Pricing
Session management
Marketing tips
All scripts from the HypnoBox App
Lots of motivation to keep at it!
Optional:
Licensing and training. This is how you make your sessions unforgettable.

Requirement:
Completed hypnosis training (cause-oriented). If you do not have any training yet, please contact me for a recommendation. It is also important to strive for the examination to become a non-medical practitioner for psychotherapy. I will be happy to advise you on this as well.
What mentoring participants say
Find out more about your mentoring program now and arrange a personal meeting with me.